We are pleased to announce that this month's Dainfern In Focus magazine publication is available to view.
Dear Friends
From one father to another. Happy Father's Day. Its time we were spoilt – oh! doesn't that happen every day?
Never mind on Sunday 20 June we will be extra specially spoilt. Perhaps as we will now officially be in winter you could cuddle up in bed until that coffee arrives and then take your family out to brunch or lunch. The restaurants need all the support they can get!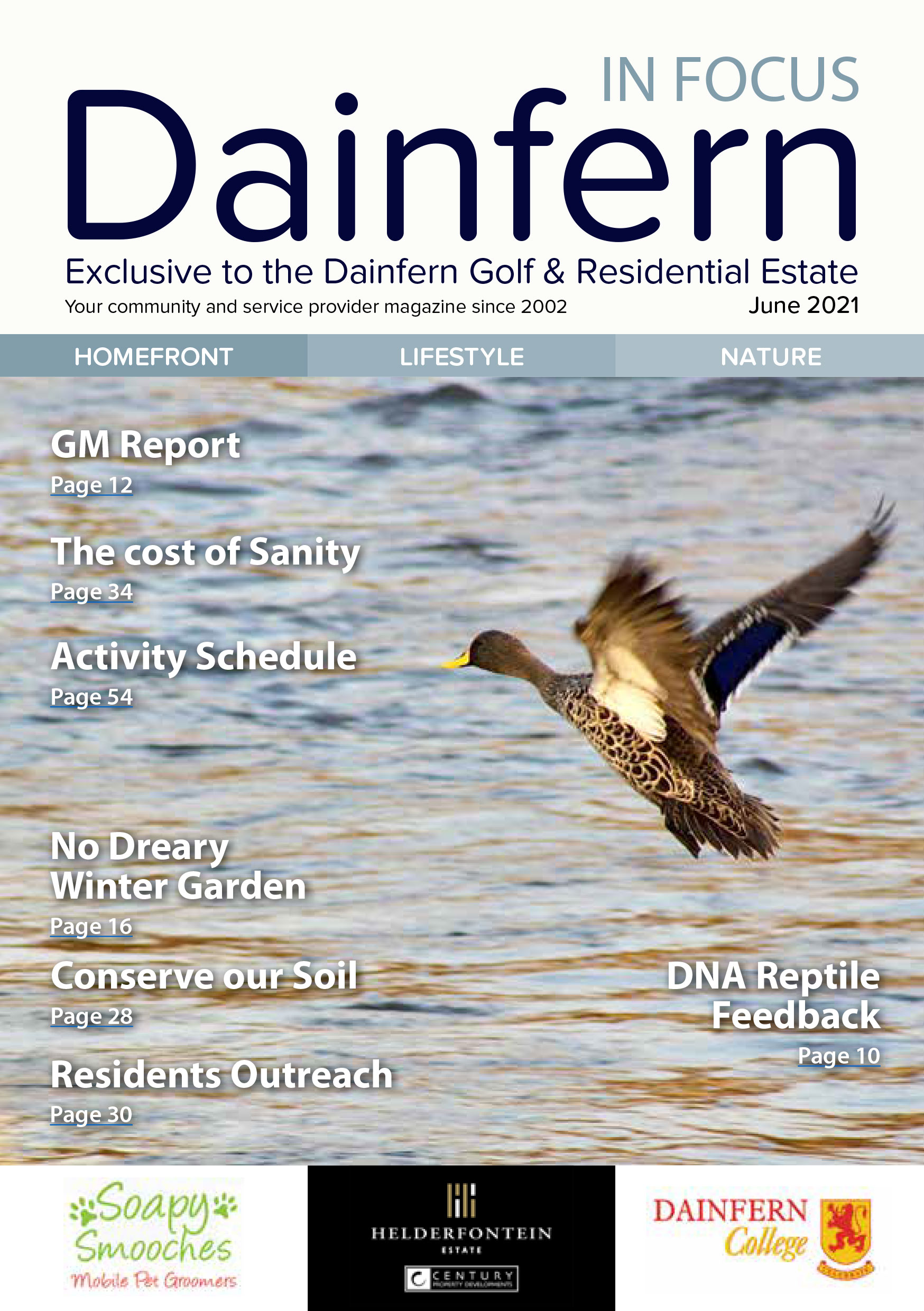 Related Posts
The first month after our AGM has been very successful. Working with our new Chair, Ms Geraldine Harris has ensured that we are concentrating on many areas within the Estate and embarking on a journey to...