"We create success or failure on the course primarily by our thoughts."
Voted by the Best of JoBurg 2023 – The Best Golf Course
Experience luxury and serenity at Dainfern Golf Estate! Our stunning golf courses and extensive facilities, including landscaped gardens, walking trails, and clubhouse, provide the ultimate escape. Take in the tranquility of our dams, water features, outcrops, and birdlife. We invite all golfers to come and play and our team is happy to guide you through every step, free of charge.
About the Dainfern Golf Course
Offering relaxation, sport, and natural splendour, it's perfect for golfers of all levels.
Dainfern Golf Course: 6,600 meters of 18 challenging holes nestled in Johannesburg's sought-after residential estate. The golfing challenge on the Par 72 course (Rating 71) was developed around the meandering Jukskei River with its undulating terrain and is a truly spectacular layout. The river is in play on six holes with the rolling terrain providing a challenge to both amateurs and professionals and affords breath-taking views of the surrounding landscape. Beautiful greens, bunkers, and water hazards make it a picturesque place to improve skills while enjoying scenic beauty. Whether you're an avid golfer or just need a tranquil getaway, Dainfern Golf Course is an ideal destination.
Videos of the 18 Golf Course holes in Dainfern
We are thrilled to provide you with the ultimate resource for exploring the stunning Dainfern golf course – a complete collection of videos showcasing each of the eighteen breathtaking holes. Our team is confident that the unparalleled detail and beauty captured in these videos will provide invaluable insight and inspiration for your golf journey. As always, we remain at your disposal for any questions or support you may need. So go ahead, indulge in the beauty of Dainfern and take your golf game to new heights with our exceptional resources.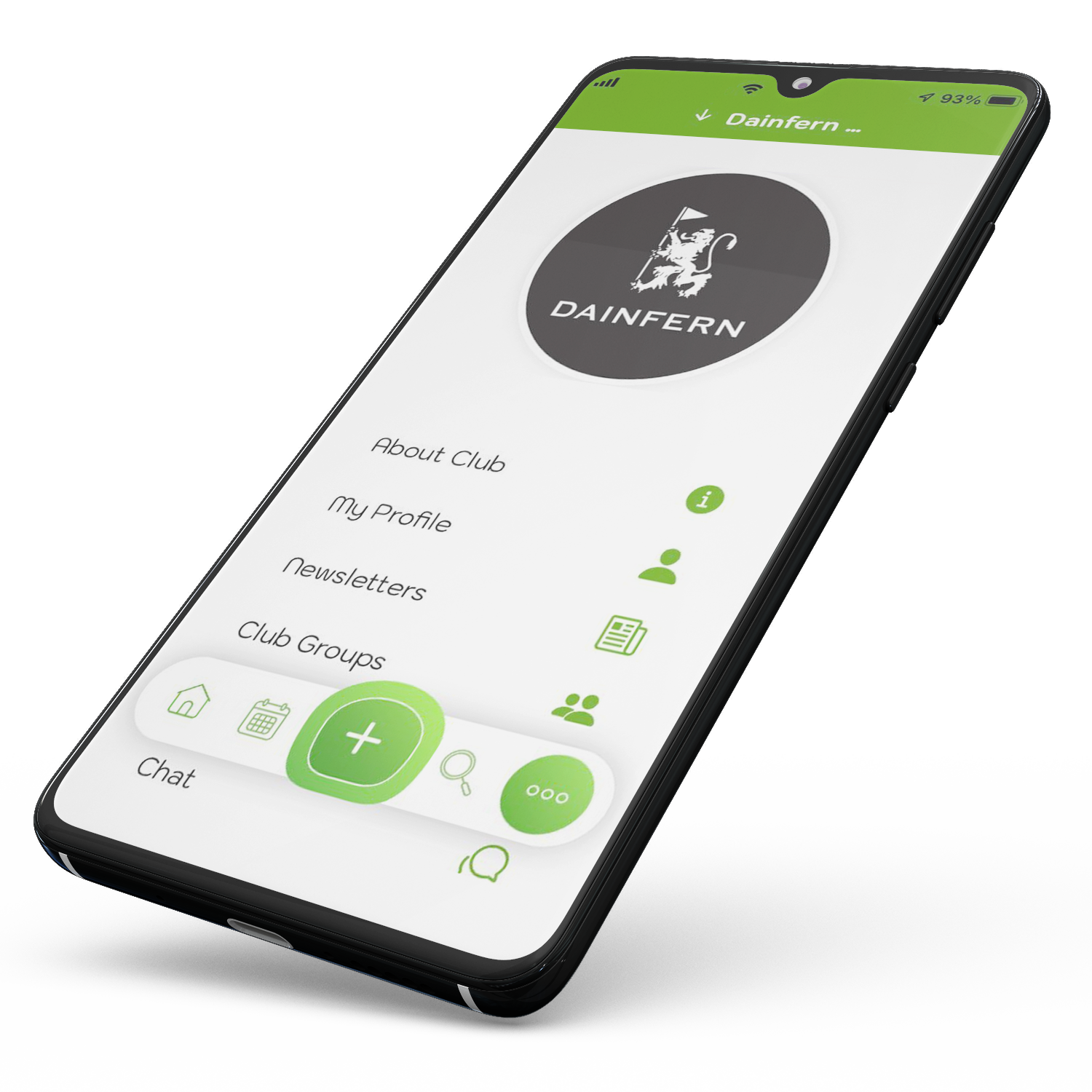 Members Golf bookings schedule
The Clubmasters app puts your golf game in the palm of your hand. You can confidently check your account balances and transactions, book tee times for your favorite sport, pay your membership fees, and more. With the convenient and user-friendly interface, managing your golf game has never been easier. Trust Dainfern with Clubmasters to provide you with a seamless experience, so you can focus on perfecting your swing and enjoying your time on the course.
Golf Membership Packages for Dainfern
Choose a golf membership package based on your frequency of play and budget. Packages vary by course and level, with options including full, weekday, young professional, and family memberships.
Understand our Golf Constitution:
To promote, advance and to protect the collective interest of its Members and to manage and administer the collective interests of Members by regulating acceptable standards of conduct of Members within the Golf Club.
Information on the golf staff
Club Rules and Procedures
Global Golf Retail
Dainfern Golf Club partnered with Global Golf in 2020 to offer the best golfing experience to all residents, members, and visitors of the Country Club. Our shop is equipped with the latest models and ranges of golfing apparel, including golf carts, to ensure you have everything you need for an exceptional round of golf.
Chipping Green, Putting Green and Driving Range
Kindly be advised that the usage of our driving range is exclusive to our esteemed members and paying guests only. To serve our valued members better, we have 25 golf carts readily available for the guests of members at discounted rates of R350 for members and R400 for non-members. Please contact us at (011) 875 0443 if you require any booking assistance or have any enquiries.
Golf Data
Golf data is info on golfers, courses, and competitions. It includes player stats, course ratings, and tournament scores. It helps golfers improve, architects design courses, and enhances the viewing experience for fans with real-time stats. GPS tracking, high-speed cameras, and data tools are modern technologies that have revolutionized the way we analyze the game.
tailor-made corporate golf events
We take pride in providing top-tier corporate events every week, and we have the expertise to handle any challenge. We are confident in our ability to host a successful shotgun start with over 120 players, and we're excited to offer this option to you. While our cart availability is limited, we are happy to assist you in arranging additional carts to make your events a success. Our team is eager and ready to answer any questions you may have as you plan your fantastic events. With our experience and attention to detail, we are confident that all your events will be one for the books. Let's get started!