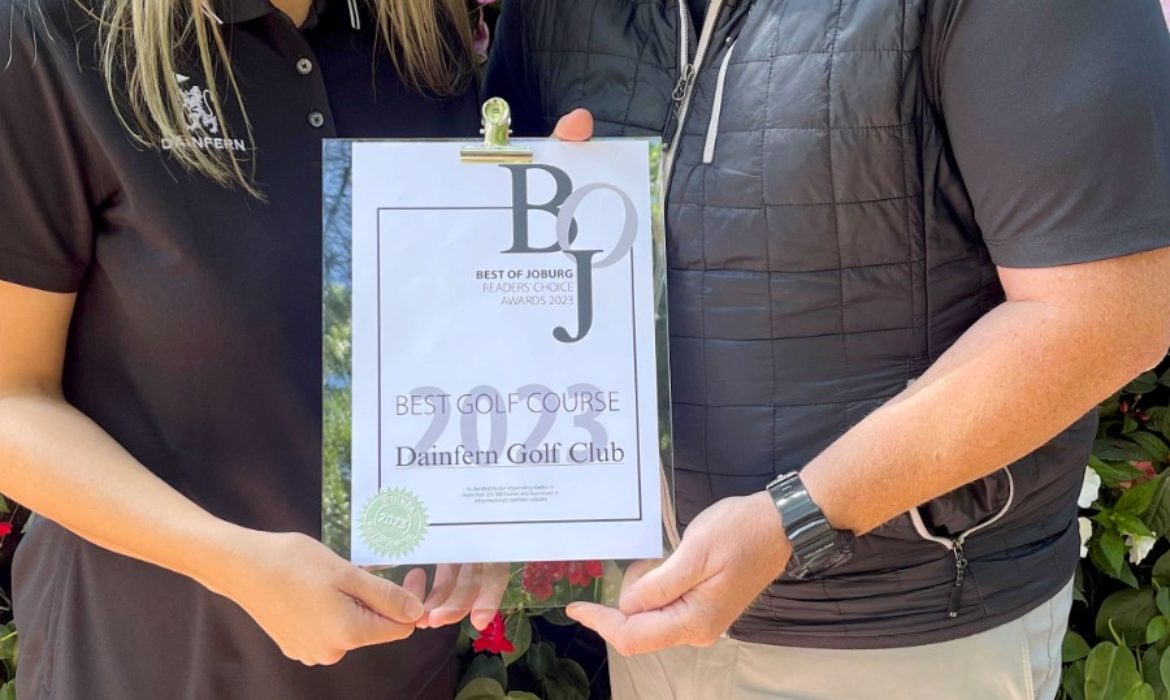 PRESS RELEASE
Dainfern Golf Estate Celebrates prestigious recognition as Best Golf Course in Joburg 2023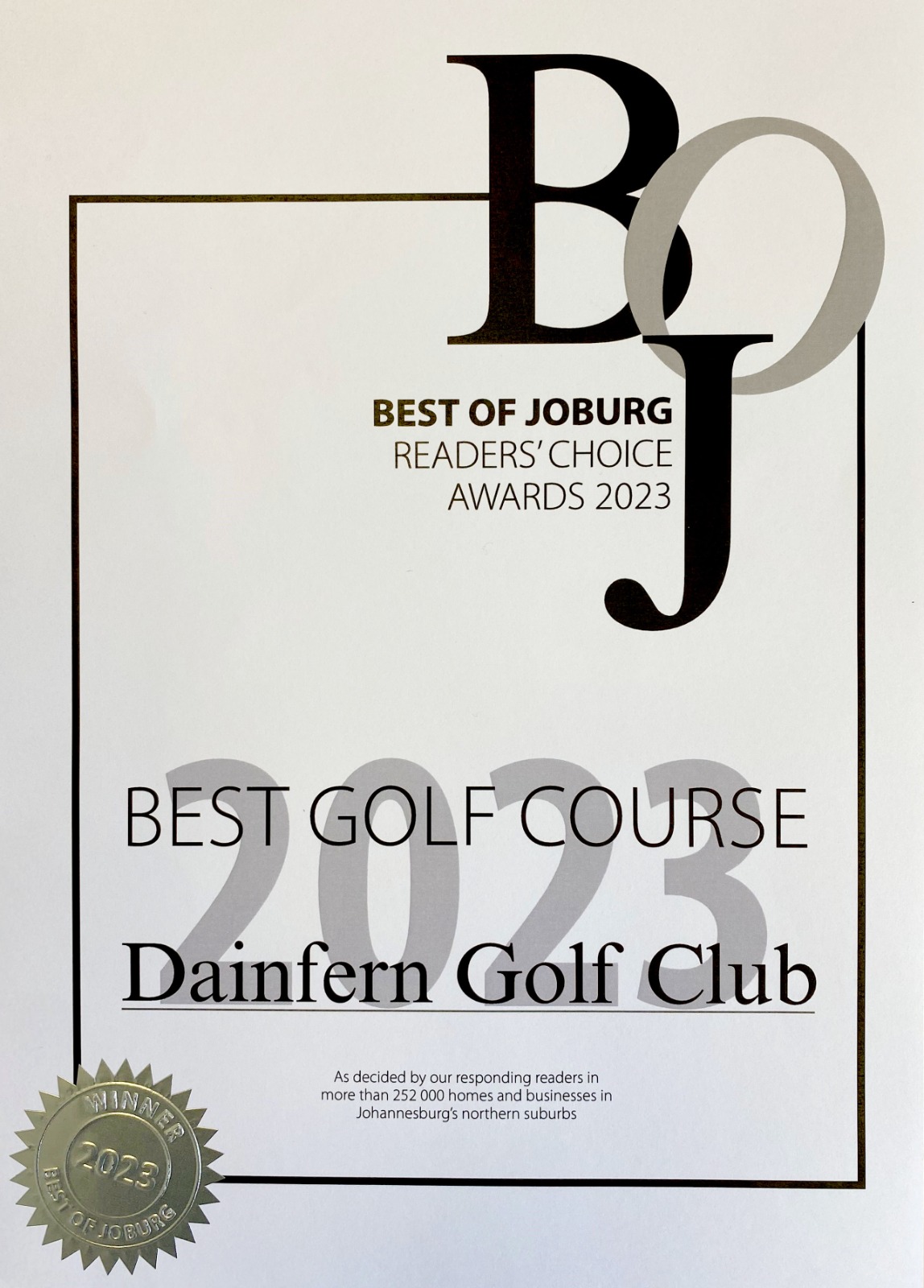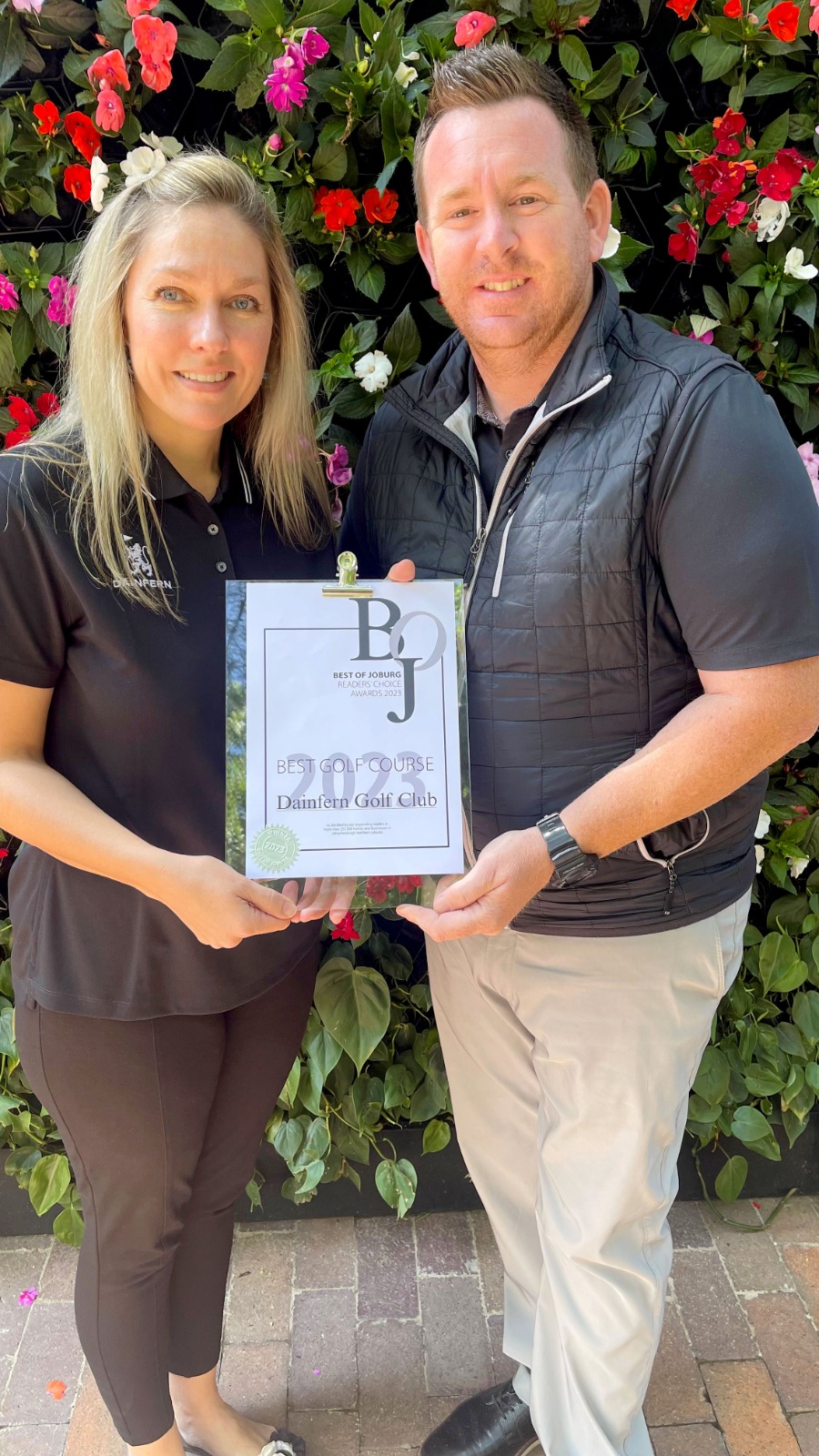 JOHANNESBURG – Dainfern Golf Estate, a beacon of golfing distinction, is elated to announce its crowning achievement as the Best Golf Course in the Best of Joburg 2023 awards. This esteemed accolade accentuates the Estate's unwavering dedication to offering a world-class golfing experience in Johannesburg's heart.
"We are profoundly honoured by this recognition. This award is a testament to our relentless pursuit of excellence and our commitment to providing an unparalleled golfing experience," said Dean Kupferman, Director of Golf.
Dainfern Golf Estate, with its rich history and commitment to the sport, invites all golf enthusiasts to experience its award-winning course. Whether you're a seasoned golfer or a budding enthusiast, Dainfern promises an experience like no other.
For more information or to book a round, visit Dainfern Golf Estate.
About Dainfern Golf Estate: Dainfern Golf Estate, established in 1985, is a premier golfing destination located in Johannesburg. With a golf course that challenges and inspires, it offers the members, residents and visitors a serene escape amidst its lush greens. Recognised for its excellence, Dainfern continues to set the gold standard in golfing.
For Media Enquiries:
DEIDRÉ PROXENOS
Communications Manager
Tel: 011 875 0625
Email: [email protected]
Web: www.dainfern.co.za
Related Posts
The first month after our AGM has been very successful. Working with our new Chair, Ms Geraldine Harris has ensured that we are concentrating on many areas within the Estate and embarking on a journey to...
It is wonderful to have Spring arrive at last with warmer weather and the gardens around the Estate just blossoming with colour. Our golf course is green once again and many residents are out and about on...